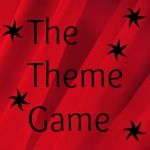 This weekend my sister had her first baby. A beautiful, healthy wee boy. She was over the moon to be pregnant and Alexander has been loved since he was a line on a pregnancy test stick. Shona will never be able to tell you the moment she fell in love with her son. Her love grew, as he did, in her.
Adoption is different.
When we were readying ourselves for parenthood I read everything I could get my hands on. From dry, technical essays on attachment disorder to tear jerky adoption stories on the user boards of
Adoption UK
. One thing I read over and over again was that it takes time to fall in love. Not to expect to feel a bond immediately. It could take weeks or even months and that this was ok.
We met smudge for the first time at her foster home. Social Work had scheduled a week of introductions for us to get to know each other before she came to live with us. The first day we were to spend a couple of hours with her. When I walked into that poorly lit, stuffy living room I was prepared to not feel very much.
I was completely unprepared for the way I instantly felt for the cheeky faced, tatty haired wee monkey. She was sat on the floor and turned to grin at us as we walked through the door. With that grin I was lost.
We only had a couple of hours with her that day. I got into the car and sobbed. Already she was my daughter. Why was I leaving my daughter?
I've loved her a little bit more every day since then. She is rude, cheeky, stubborn and stroppy. But love is blind so I only see my funny, cuddly, kind, warm, compassionate and beautiful daughter. My favourite, just don't tell her Daddy!